Erin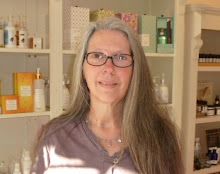 Contact me
On Blogger since May 2011
Profile views - 2194
My blogs
About me

Gender
Female
Occupation

Shop keeper

Location

Sidney,

BC,

Canada

Introduction
We are Erin and Allan. We have been a part of the back to the land movement since the mid-70's. Yes, we were hippies. We own the two original Dome Books, which were design books for building your own geodesic domes. We have the first three years of Harrowsmith magazine. They contained articles about small scale farming and having chickens and bees etc. on your urban lot. We drove from our home in NW Calgary to the Bow River downtown to the first recycle centre in Calgary. It was my job to hold the bag of recycling as Allan was driving the motorcycle. It was our only vehicle. I can't believe that we drove it in Calgary winters. I have recently felt an overwhelming urge to get back to this lifestyle in earnest. (Although I'll take a pass on the motorcycle in the winter part) We have used natural cleaners forever, recycled, and tried to be good stewards of this beautiful planet, but I need to do more. In my heart I'm a simple farm girl. We would love to have a small farm, but until then, let's do what we can here. In our yard. In Sidney.
Interests

Organic gardening, animals and adoring my family, my cats, my store, cooking for my family. All things British and antique.

Favorite Movies

Not a film but, Downton Abbey...The best Exotic Marigold Hotel 1&2...Edge of Tomorrow...Oblivion...

Favorite Music

U2, Jesse Cook, Led Zeppelin, Rolling Stones, Enya, George Winston and Israel Kamakawiwo'ole

Favorite Books

Harry Potter, Ender's Game and anything on organic gardening and preserving food, all of the Miss Read books an old Victoria Magazines.