Fred [The Wolf]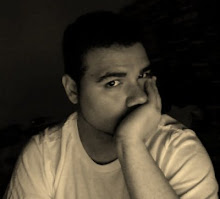 Contact me
On Blogger since September 2007
Profile views - 10271
My blogs
Blogs I follow
About me

Gender
Male
Occupation

College Student/Screenwriter/Critic

Location

Brooklyn,

New York,

United States

Introduction
My name is Fred, but they call me the Wolf. Love writing, watching films [especially horror], playing video games, listening to music, and just hanging out. Always been fascinated by films and pop culture for as long as I can remember. I want to be a screenwriter so I can help create a better Hollywood and stop this remake/spoof trend that the scene seems to be so involved in lately. Hopefully I can make it happen. But for now, I'm reviewing films and enjoying preaching the word on good and bad films.
Favorite Movies

Top 10 as for 8/20/08 HALLOWEEN (1978), A CLOCKWORK ORANGE, THE GOONIES, THE DARK KNIGHT, CRUEL INTENTIONS, THE EXORCIST, CASABLANCA, AIRPLANE!, APOCALYPSE NOW, TAXI DRIVER I'm more of a horror guy but I pretty much like it all if it's good.

Favorite Music

Love rock music and pop music. Big Madonna fan. Big 80s fan. I have varied tastes.