RedheadFangirl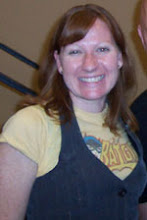 On Blogger since June 2005
Profile views - 11230
My blogs
About me

Gender
Female
Industry

Museums or Libraries

Location

New Jersey,

United States

Interests

Comics, Graphic Novels, Indie Rock, Playing Guitar, Writing, Crocheting, Local Music, Running, Libraries, Redheads, Horror movies

Favorite Movies

Anything Hitchcock, esp. Vertigo; Christopher Guest films, Rushmore, Memento, Jaws, About a boy, most Slasher films, Princess Bride, Eternal SSM, Say Anything, The Godfather, Star Wars (not the prequels), Fahrenheit 9/11, Pride and Prejudice, Party Girl, Matrix, 80s teen movies

Favorite Music

REM, They Might Be Giants, U2, Cake, Beth Orton, Springsteen, Elvis, Modest Mouse, The Black Keys, The Lemonheads, Pink, Weezer, Foo Fighters, Depeche Mode, The Police, Fountains of Wayne, The Jayhawks, Freedy Johnston, Nirvana, Def Leppard, GNR, Flogging Molly, Ben Folds, No Doubt, Rolling Stones, XTC, Ellis Paul, Josh Joplin, The Dipsomaniacs, Ike, Taggart.

Favorite Books

Readers rock! Authors: Margaret Atwood, Alice Hoffman, Elizabeth Berg, Nick Hornby, Harlan Coban, Sarah Vowell, David Sedaris, Jon Krakauer... Books: To Kill a Mockingbird, Cat's Eye, Into Thin Air, Good in Bed, The Thorn Birds, A Million Little Pieces... Graphic Novels: Batgirl, Blankets, A Tale of One Bad Rat, Alias...Comics: Y the last man, Birds of Prey, She-Hulk, The Boys, Buffy, The Un-Men, Vinyl Underground.
Come up with some possible band names for your group that features a washboard and a styrofoam tuba.
Tin Roof Nerfs