VandyJ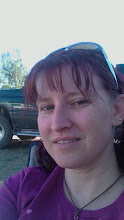 Contact me
On Blogger since August 2009
Profile views - 8471
My blogs
Blogs I follow
About me

Gender
Female
Industry

Science

Occupation

Research scientist

Location

Laramie,

Wyoming

Introduction
I am the lone female in a sea of testosterone. I am mother, wife, friend, daughter, and geologist. I try to keep the craziness to a minimum but often fail miserably. That's why I've got a husband who always has my back.
Interests

I like to read, scrapbook, play games both board and video, and cook. I'm learning to crochet, which thrills my mom to no end.

Favorite Movies

There are too many to list but I enjoy movies that entertain without my having to think about them too much.

Favorite Music

Country, rock and roll, oldies, eighties, and the occasional pop song.

Favorite Books

Romances, some fantasy, action adventure, history, true crime, humor, almost anything really as long as it's good.