Lily on the Road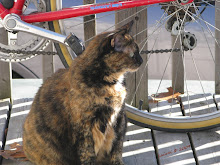 On Blogger since January 2008
Profile views - 5999
My blogs
Blogs I follow
About me

Gender
Female
Industry

Construction

Occupation

Office Manager

Location

Ottawa,

Ontario,

Canada

Introduction
Many roads are behind me, many more are before me. Hopefully not to many bridges burned. Life is fun if you don't weaken. Join me in my "marathon & triathlon" year
Interests

time with family and friends, running half marathons, marathons, triathlons, gardening and reading.

Favorite Movies

Gone with the Wind, The Wizard of Oz, Bourne Identities, 2001 A Space Odessey, It's a Wonderful Life, Scrooge, A Muppet Christmas Carol, Shrek

Favorite Music

Janis Joplin, Big Mama Thorton, J.J. Cale, Eric Clapton, The Allman Brothers, Steve Winwood

Favorite Books

I'll read just about anything except porn!
If your whole body were a hot air balloon, would you stop eating spicy food?
No way! Methane will just take you higher!!