Robert Denerstein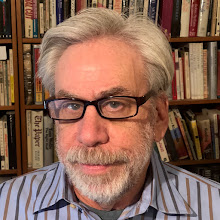 Contact me
On Blogger since May 2007
Profile views - 12705
My blogs
Blogs I follow
About me

Gender
Male
Industry

Arts

Occupation

Writer/filmmaker

Location

Englewood,

CO,

United States

Introduction
For 27 years, I was the film critic at The Rocky Mountain News, a Denver daily that has now vanished from the publishing scene. The paper's only round of buyouts made it possible for me to do something I've been wanting to do for some time: seek out new challenges. Since leaving the News, I've made a short film (with a partner), and have done some teaching. Of course, I still love movies and writing about them. So hang out, browse around and feel free to chime in, as well.
Interests

Reviewing movies and now making them. Also, books.
What's Al Pacino's best movie role?