Cheryl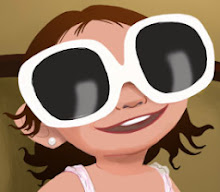 Contact me
On Blogger since December 2008
Profile views - 5045
My blogs
About me

Gender
Female
Industry

Arts

Occupation

illustrator and animator

Location

Buenos Aires,

Argentina

Introduction
A weekly weblog featuring my sketches, illustrations, various ramblings and works in progress. (Note - if you're looking for the previous incarnation of this blog which featured more personal posts--especially if you're one of my longtime blog friends!!!-send me an email and I'll give you the link. Sorry, it's by invitation only.)
Interests

Illustrators, comics, graphic novels, theatre, fine art, animation, film, writing, books, history, travel.

Favorite Movies

Amelie, The Princess Bride, Pride & Prejudice, The Ghost and Mrs. Muir, An American In Paris, Singing In The Rain, Monty Python's The Holy Grail, Breakfast At Tiffany's, Notting Hill, Howl's Moving Castle, The Wedding Singer...

Favorite Music

B. Springsteen, U2, The Smashing Pumpkins, Peter Gabriel, The Velvet Underground, Fountains of Wayne...

Favorite Books

Authors: anything by Jane Austen, J. K Rowling, P. G. Wodehouse, David Sedaris, Mark Helprin, some of Dickens, Shakespeare, T. Pratchett, S. Rushdie and A. M. Smith. Specific books: Bridget Jones, Trader (C. de Lint), Bel Canto, Peace Like A River, To Kill A Mockingbird...