Cindy Spencer Pape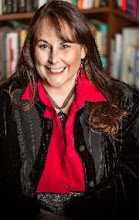 Contact me
On Blogger since August 2006
Profile views - 6262
My blogs
Blogs I follow
About me

Gender
Female
Industry

Publishing

Occupation

romance author

Location

Howell,

Michigan,

United States

Introduction
Frantically trying to juggle real life and still find time to write, so that the voices in my head will be quiet!
Interests

Books. Animals. Books. Boats. Books. Fantasy & S/F games. Books. Renaissance festivals. Books. See the trend here?

Favorite Movies

Creator, Princess Bride, Monty Python's Holy Grail, Hudson Hawk Chocolat, 1st Pirates of the Caribbean, Much Ado About Nothing, Fifth Element, The Dark Crystal, Raiders of the Lost Ark, Sneakers, Mystery Men, ummm...kind of all over the place, aren't I?

Favorite Music

Celtic rock (Dropkick Murphy, Real McKenzies, Neck), folk (Great Big Sea, Nanci Griffiths), Jimmy Buffett, Warren Zevon, and much more.

Favorite Books

Way too many to name!
Create a tagline for a new line of plastic bedsheets.
No More Wet Spots!