Amy B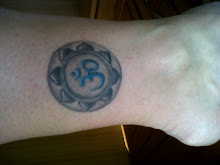 On Blogger since May 2012
Profile views - 665
My blogs
About me

Gender
Female
Industry

Sports or Recreation

Occupation

Certified Iyengar Yoga teacher

Location

Redlands,

CA,

United States

Introduction
I am a mom, wife, Spin instructor and an Iyengar Yoga teacher. I originally started this blog, as a way to practice my Yoga and heal during a difficult time in my life - a total hip replacement revision surgery. My metal on metal hip prosthesis was leaking metal into my body and poisoning me. The blog is meant to keep those interested on my recovery informed, as well as demonstrating that Yoga is not just a sequence of poses designed to keep us physically fit - but is also a way of life through our thoughts, words, and actions.