Ólöf María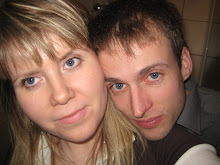 Contact me
On Blogger since May 2003
Profile views - 1219
My blogs
About me

Industry

Accounting

Occupation

Bóndi

Location

Ferjubakki,

Borgarbyggð,

Iceland

Introduction
Ég er bóndi og húsmóðir. Ég er formaður Lifandi Landbúnaðar-grasrótarhreyfingu kvenna í dreifbýli. Ég er núverandi formaður kvenNfélagsins Gufunar (þeim stóra félagsskapar). Ég er Kona, Eiginkona og Móðir þriggja barna. Ég hef miklar skoðanir á öllu mögulegu og viðra þær hér þegar ég get og má vera að.
Interests

Náttúran, dýrin mín, náttúrulækningar, matur og matargerð, skógur, skólinn, heilun, rigning, andleg málefni, tónlist.

Favorite Movies

Of mice and man, Lord of the ring, Matrix, Dirty dancing.

Favorite Music

Bob Marley, íslensk tónlist, klassískt, rokk and rol, dowoop, og margt fleira.

Favorite Books

Bækurnar um Aylu, Englar alheimsins, Harry Potter Draumráðningabókin, Heimskramannaráð serían, Selestín Handritin.