Knitphomaniac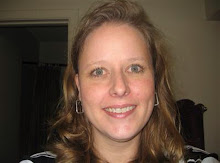 Contact me
On Blogger since June 2012
Profile views - 2155
My blogs
Blogs I follow
About me

Gender
Female
Location

San Antonio,

TX,

United States

Introduction
Hi, My name is Carrie and I love to knit. I have decided that I am a knitphomaniac! I learned in March of 2009 and I have been hooked ever since. In July/August of 2009, I started a Stitch N Bitch Meetup at my house and it is going strong (http://www.meetup.com/San-Antonio-Stitch-N-Bitch/). I live with my 16 year old daughter and her son, Antonio, who is 7 months old (as of June 2012).
Interests

Knitting, Motorcycle riding (on back with my boyfriend), Longhorns, Relaxing.

Favorite Movies

Pretty Woman, Twighlight Series, Never Been Kissed.

Favorite Music

I like all music, but not too into classical or opera.

Favorite Books

The Lincoln Rymes series by Jeffrey Deaver.