Tanya T. Warrington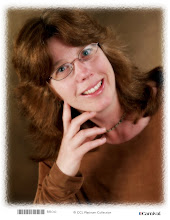 Contact me
On Blogger since October 2007
Profile views - 2277
My blogs
Blogs I follow
About me

Gender
Female
Industry

Arts

Occupation

Freelance Writer

Location

Masonville,

CO,

United States

Introduction
For thirty-five years, I felt worthless. It seemed like I wore a sign across my chest inviting others to abuse me. Unfortunately, I had an abundance of personal experience with being a victim of domestic violence, incest, emotional abuse, physical abuse, date rape, verbal abuse, and spiritual abuse. And then I experienced being the mother and stepmother of children who were assaulted by a pedophile.I felt like a cursed woman. Since multiple people felt comfortable assualting me and then my children I assumed that there was something wrong with me. I had let me myself down in some unknown, mysterious way. What if God let me down, too? One day, in desperation, I prayed asking God to end the abuse. God heard. He rescued me. He continues to heal me. His kindness, grace, and mercy far exceed anything I could've imagined or hoped for. He has given me dazzling wings to soar above the pain of past abuse, spreading His message of hope: God does not approve of violence in any of its manifestations. He rescues those who cry out to Him. He heals the wounded.
Interests

Writing, reading, hiking, camping, and guitar.

Favorite Movies

Ones that show characters who love and respect one another. Movies with happy endings. Sound of Music, Runaway Bride, It's a Wonderful Life, Pride and Prejudice, Fiddler on the Roof, You've Got Mail, Little Women, Legally Blonde, Short Circuit, Inkheart, Saharra, Hitch.

Favorite Music

Christian, country and classic rock.

Favorite Books

Modern: Redeeming Love (Francine Rivers), All Together in One Place (Jane Kirkpatrick), A Bride Most Begrudging (Deeanne Gist)and Daughter of China (C. Hope Flinchbaugh). Classics: Oliver Twist, Christmas Carol, A Tale of Two Cities, Adventures of Tom Sawyer, To Kill a Mockingbird, Little Women, Anne of Green Gables, The Little Princess, Heidi, Treasure Island, The Chronicles of Narnia, Fahrenheit 451, The Hobbit, The Fellowship of the Ring and Paradise Lost.