PG Forte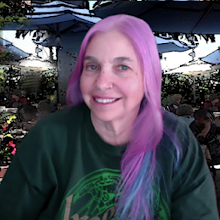 Contact me
On Blogger since December 2005
Profile views - 5085
My blogs
Blogs I follow
About me

Gender
Female
Industry

Publishing

Occupation

author

Location

Oberon,

California,

United States

Introduction
PG Forte writes magickal tales of love from yesterday, today, tomorrow. A little steampunk, a little supernatural, a little sci-fi...and a whole lotta heat!

To learn more about me, visit my website at: www.pgforte.com
Interests

too many to name...
Your superpower is that you smell like dandelions whenever someone lies. How will you maintain your secret identity?
Too easy. Perfume, of course. Can't live without it, anyway.