Couture Foodie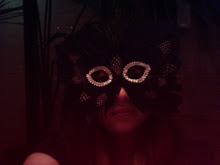 On Blogger since June 2006
Profile views - 2063
My blogs
About me

Gender
Female
Location

Melbourne,

Australia

Introduction
A foodie and fashion fiend based in Melbourne who enjoys the gastronomical delights of various cultures. Join me on my adventures in sharing my good and maybe not so good food experiences. And remember the best food might not come from fine dining or the most expensive establishments. I am never surprised nowadays to find the most exciting food located in obscure places. I do delight in Asian cuisine (authentic please) so come along on my journey and participate in my food diary. After all, food is best enjoyed in great company. Bon appétit!
Interests

Fashion, bags, shoes, Louis Vuitton, Hermes, Birkin, Kelly, Writing, Reading, Animals, Siberian Huskies, Parrots, Chihuahua, Lop-ear Bunnies, Hibernating, Christmas Season, Ballet, Contemporary Dance, Beauty, Business, Commerce, Politics, Law

Favorite Music

Moon River, Christmas Songs, Jazz.