Brandy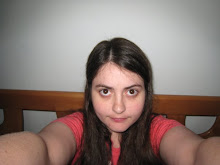 Contact me
On Blogger since December 2000
Profile views - 1188
My blogs
About me

Gender
Female
Industry

Education

Occupation

EFL/ESL Teacher and Boss of my school

Location

Guangzhou,

Guangdong,

China

Introduction
what you see is what you get... i'm very open, honest, and blunt. it gets me lots of places, and alienates me all at the same time.
Interests

playing sax & guitar, taking photographs, learning about people, writing, reading, video games board games, lots of nerdy stuff

Favorite Movies

in no particular order: donnie darko, fight club, LOTR, star wars, life is beautiful, high fidelity, say anything, mememto, vanilla sky, waking life, mullholland drive, watership down, kill bill, harvey, waiting for guffman, adaptation

Favorite Music

Ben Folds, Counting Crows, Postal Service, Jimi Hendrix, Cake, Dave Matthews, Flemming and John, The Cardigans, Nirvana, Bush, anything mid-90s really

Favorite Books

1984, Conversations with God, Ender's Game, Where the Red Fern Grows, Sphere, I Robot, Harry Potter, Brave New World, Stranger in a Strange Land, Glory Road.
What would you wear for camouflage if you were hiding in a gingerbread house?
i'd cover myself with graham crackers and gum drops and hide agaisnt the wall.