swillgut baconface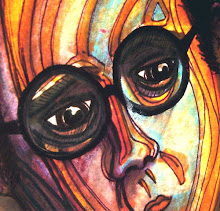 Contact me
On Blogger since August 2008
Profile views - 730
My blogs
About me

Gender
Male
Industry

Education

Occupation

mass mentor

Location

dallas,

tx

Introduction
a nasty growth that festered in the south and midwest for half a century before oozing from this crack.
Interests

boogers, cauliflower, protuberances, 5 day weekends, mysterious sounds I cant make out, focused collaborators, 10 hours of sleep, warm embraces

Favorite Movies

almost anything by the cohen bros, sexy european uncensored indies, hell, I even liked iron man and the dark knight but screw harry potter and the broom he rode in on.

Favorite Music

mostly whatever inspires me to make my own from sincerely original jazz to ultrasynched techno to chicago blues and back.

Favorite Books

the only books I read any more are dell puzzle books. though I go through various historical phases from pirates to polar exploration to composers of the mid 20th century.