jospoortvliet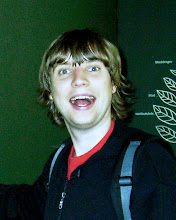 Contact me
On Blogger since April 2005
Profile views - 4307
About me

Gender
Male
Industry

Consulting

Occupation

Junior Business Professional

Location

Zeist,

Utrecht,

Netherlands

Introduction
I am a 27-year old dutch psychologist and KDE volunteer. I currently work at a dutch business consultancy company. I've been active promoting KDE and FOSS at events, meetings and in writing for the last 5 years.
Interests

Linux, KDE, music, beer, innovation

Favorite Movies

A man from earth

Favorite Music

Lacrimosa, VNV Nation, My Dying Bride, Pink Floyd

Favorite Books

Dune, Hitchikers guide to the Galaxy, too much to name.